Our furniture installation division, Mulders Office Systems, is ready to help you reconfigure your existing workspaces to ensure safety for your employees. Through our partnership with Trendway, we are able to offer new resources to accommodate working back in the office.
Acrylic Screens
We now have the ability to install acrylic screens that are retrofitted onto your existing furniture. This allows you to create barriers between employees and get back to work in the office safely. If you currently have an open office environment where staff is seated closely, you may want to consider this option. The screens can be removed in the future if needed.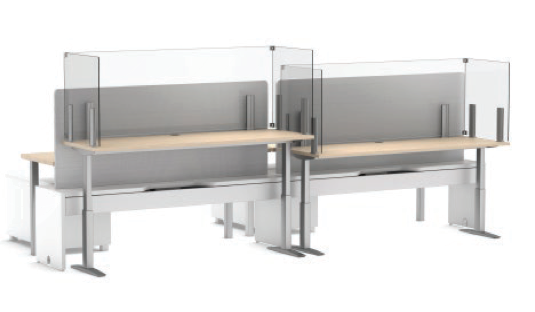 Modifications
We can help you determine how your current system can be reconfigured for a better and safer work environment. Retrofitting can be used to increase safety on existing layouts.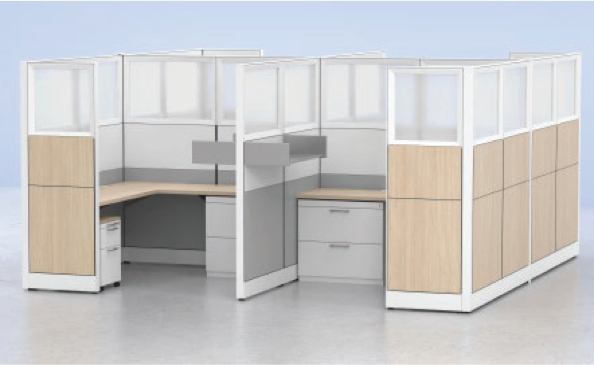 Moveable Walls
Moveable walls had their place before the pandemic, but now they offer even greater benefits. Close off spaces to maintain distance between staff, or between staff and your customers.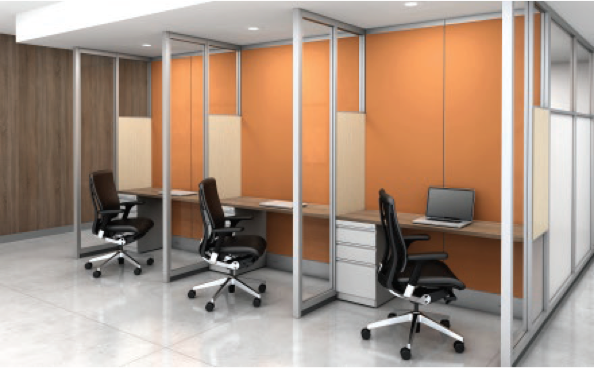 For more on these options, visit Trendway's website here.